Worley Parsons Cord installs IQ Business Solutions Digital Sign System across Alberta!
Edmonton, Alberta based Worley Parsons Cord is a resources & energy focused company, with corporate and branch offices throughout Canada.
IQ Business Solutions was selected to deploy its Digital Signage System throughout all of the Worley Parsons Cord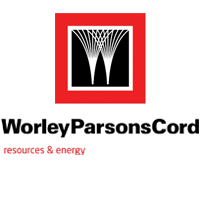 branches, which are located in Edmonton, Calgary, Red Deer etc. The IQ Digital Sign System, allows WPC to deploy corporate communications, events and announcements throughout the company from the head office in Edmonton Alberta. Different divisions including marketing, communications and HR are now utilizing the IQ Digital Display System to effectively communicate with remote staff and ensure vital information is communicated in a dynamic, fun and effective system.
IQ's Digital Sign System is ideal for corporate communications, whether it be safety messages or live data feeds the IQ Digital Signage System allows companies to reach remote staff, create an information point for all staff and to deploy a consistent message across multiple branches.
IQ Business Solutions is an Edmonton Alberta based Digital Signage Company, with offices in Calgary and Toronto. To learn more about our systems and how they can work in your environment contact us today!
Toll Free: 1-866-621-0516
Calgary: 403-921-1044
Edmonton: 780-701-1941