Shaw Conference Centre, selects IQ's Interactive Touch Screen Kiosks!
IQ Business Solutions Inc. Edmonton & Calgary Alberta's leading Digital Signage Provider, has been selected to deploy the IQ Interactive Signage System throughout the Shaw Conference Centre!
IQ's Interactive Digital Signage consists of innovative Interactive Kiosks along with easy to use Interactive Content Management and Design Services.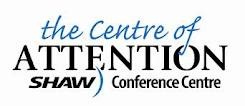 IQ Business Solutions Inc. is an Edmonton Alberta based OEM distributor of Interactive Digital Signage Kiosks and Software, all of our Interactive Kiosks are assembled and developed at IQ Business Facilities by a team of experienced Engineers, Developers, Designers and Support Technicians with a specialization in Interactive Digital Signage. We thrive on delivering innovative solutions and setting industry trends with our clients.
Contact us today to find out what IQ's Digital Signage can do for our business.