Hospitality Digital Signage and Kiosks
Simplify communicating information to your guests, and help them find their way through the hotel with digital signage and kiosks. Showcase your concierge services, events and conferences, and menus for cafe and restaurants. Digital mapping can be used at select locations throughout the hotel so guests do not have to remembering the direction details during the check-in process or use a paper maps.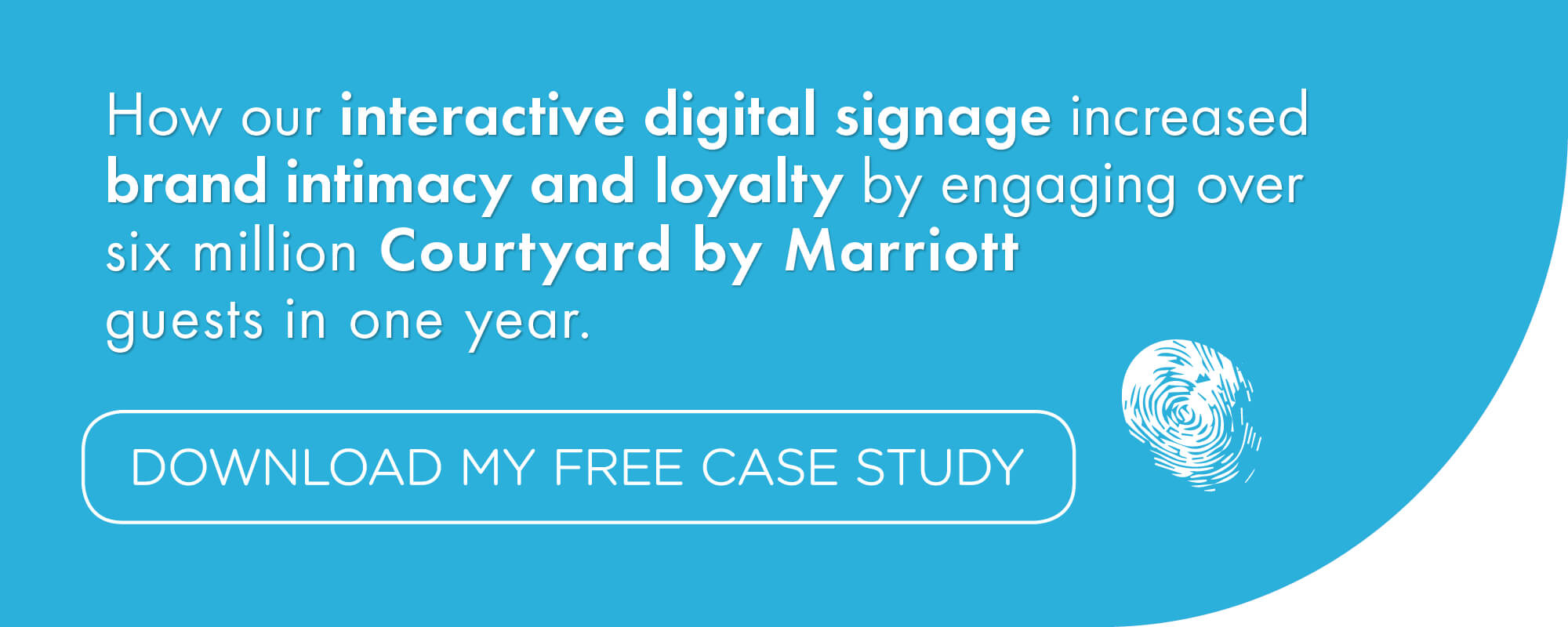 A virtual concierge for information
A virtual concierge provides a directory of restaurants, entertainment, and other points of interest that are easy to access and intuitively organized. Typically, this content can be personalized to the local area and for hotel guests in a way that's superior to common Web-enabled devices. Payment and Registry Kiosks in your main lobby can be used to speedup guest checking-out and payment transactions. Additional information and paperwork can be provided by the kiosks. Along with self-service kiosks, hotel digital signs are a great way provide your guests with a great experience stay at your hotel.
Recommended Hospitality Digital Signage Locations

Lobbies and Entrances
Near Transportation areas
Restaurants and cafes
Elevators
Pools
Conference and meeting areas
Guest rooms on a TV channel
Staff areas

How Digital Signage Systems Used for Hospitality

Guide guests with floor plan mapping
Act as a digital concierge for guests
Display menus for cafes and restaurants

Integrate with your sales and event management system
To get started
For additional details on a system to meet your needs or for a no obligation demonstration, call us at 780-701-1941 or toll free at 877-873-1784. Serving Edmonton and Western Canada.