[CASE STUDY]:
The Future of Automation in the Restaurant Industry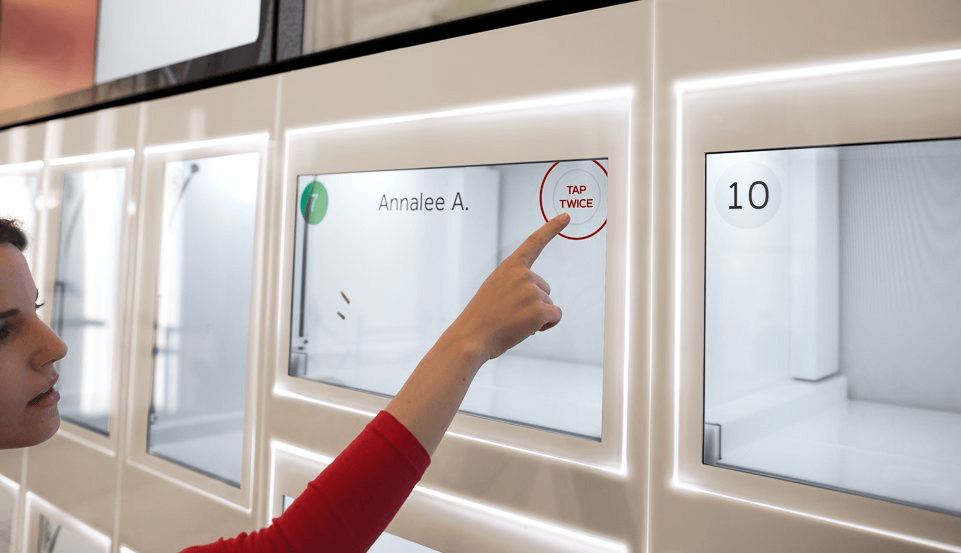 Photo Credit: Business Insider
The three major rules to succeeding in the restaurant industry have always gone something along the lines of:

A) Serve good food,
B) Have an inviting atmosphere, and
C) Offer friendly service.
If you have those three elements down pat, the customers are sure to keep coming back without a problem. Right?
Well, those rules certainly haven't changed, but unfortunately nowadays offering top notch food by warm, lovely waiting staff just isn't enough to survive in the restaurant world. Why?
Simply put: technology.

> Want to run the most profitable restaurant in Alberta? Our POS systems can help with that. Download our POS prices. <
What's happening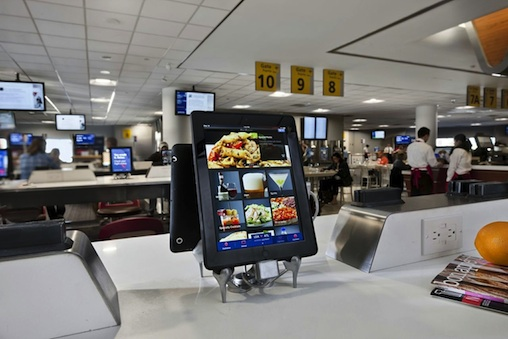 Photo Credit: Business Insider
With the spread of mobile technology and the rapid development of apps for every possible service or product, your customers now expect a lot of different things from you than they did ten years ago.
Speed is important, accessibility is important, and customization is very important. As a culmination of all that, today, there's one big thing that's taking the restaurant industry by storm: automation.
Think about ordering a pizza. You can have one sent to your house without ever talking to another human being. The entire process from order to delivery is taken care of automatically. And it's not just delivery chains – we're seeing automation come into play in every aspect of the dining experience.
Today you can order your food from a tablet or kiosk when you get to a restaurant, rather than having a server take your order in person. You're given a pick-up number, and the rest is all self service. In fact, self-ordering stations will be popping up everywhere in the next few years, especially since being adopted by fast food eateries like McDonald's. These high-tech breakthroughs are not only widely accepted; they're expected.
Indeed, we are on the cusp of a ground-breaking shift that will change the norm of the restaurant industry permanently.
The future is now
Photo credit:San Francisco Chronicle

A restaurant based in San Francisco called Eatsa has completely changed what it looks like to go out for lunch. You can order, pay, and pick up a healthy and fresh bowl without having to take out your headphones for even a second.
The concept has been immensely popular, and the chain has been able to serve more hungry people (up to twice as many!) at a lower cost than most other traditional lunch establishments.
You begin by placing an order at a self service kiosk. Once completed, your order is put in the queue and you can watch it move up the status bar as it is prepared. When your meal is ready, your name appears on a personalized cubby, which you tap twice to open, grab your meal, and head off to enjoy it.
Sound wild? Have a peek for yourself:
What does this mean?
A recent paper in the University of Oxford suggests that upwards of 90% of restaurants could become fully automated within the next few decades.
Eatsa represents a major shift for the customer in the restaurant industry, but also for the staff that work within each establishment. By changing the game when it comes to POS systems, automation is redefining what it looks like to eat out, and we predict it won't be long until restaurants like Eatsa are the rule, rather than the exception.
Get ahead of the game today while you still can. IQ Interactive specializes in progressive, touch-screen, self-service POS systems. Better yet, we work with advanced digital signage equipment as well.
Ready to become the new, high standard for the restaurant industry in your city?