[CASE STUDY]: How McDonald's is Changing the Global Restaurant Industry… Again
The McDonald's corporation has shot to fame since opening its first shop in 1955 and has become the world's most iconic fast-food company. Currently, there are over 36,800 McDonald's around the world in a 100 different countries. Their total revenue in 2016? A whopping 24.6 billion dollars.

In fact, the McDonald's golden arches are now more well recognized by people around the world than the symbol of the cross!
> Want to run the most profitable restaurant in Alberta? Our POS systems can help with that. Download our POS prices. <

Photo Credit: BurgerBeast.com
However, once a success isn't always a success if a company doesn't continually pursue innovation - as the McDonald's team learned the hard way.
The Plan to Win
From 1974 to 2003, McDonald's executives had focused on expansive global growth, growing from just 13 international storefronts to over 30,000 in more than 100 countries. Soon, the vast majority of the world had access to Big Macs and the quintessential McDonald's fries.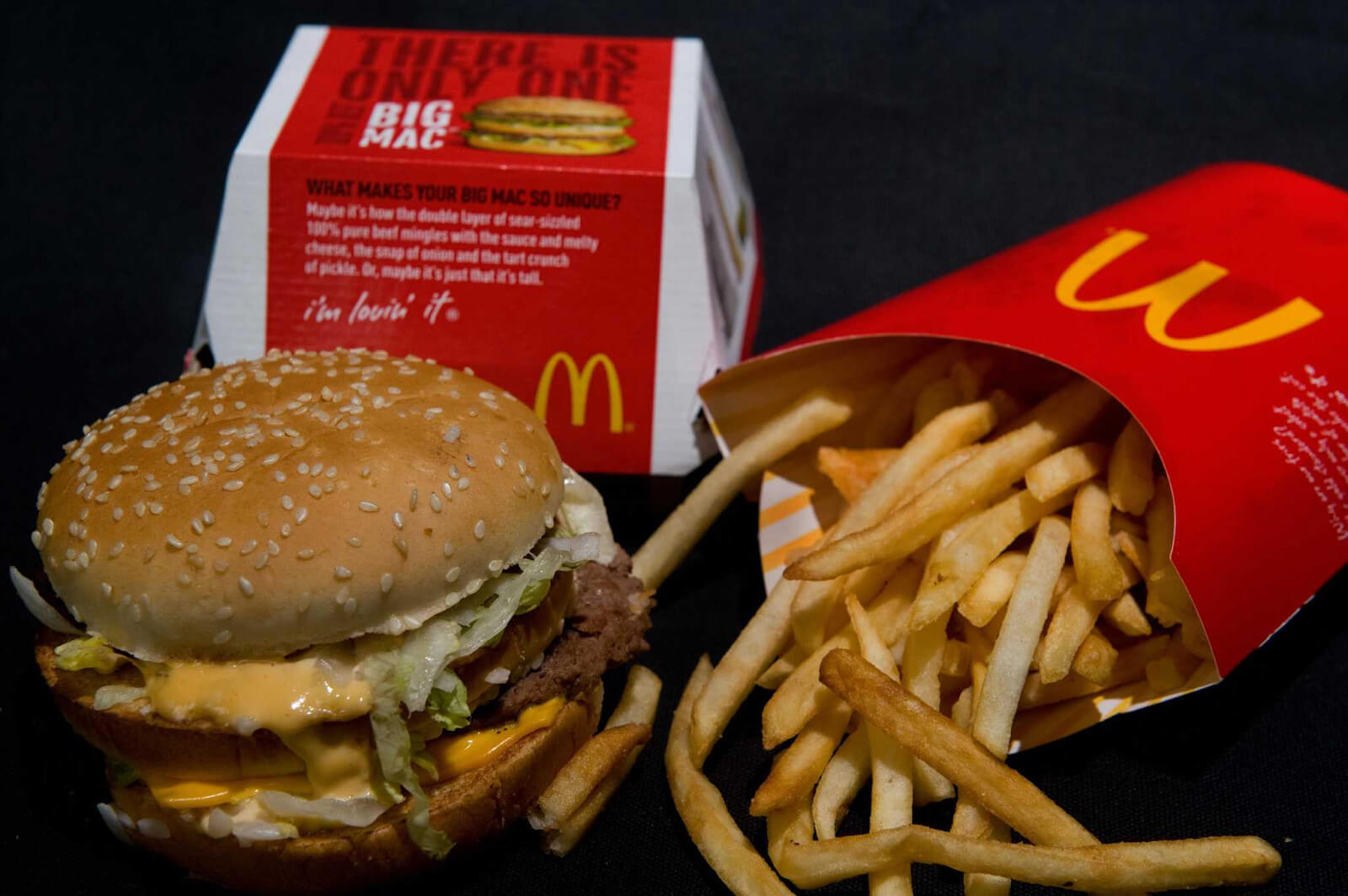 Photo credit: Houston Chronicle
Amazing, right? Every CEO's dream. So, what was the problem?
Unfortunately, their expansion process had taken a cookie-cutter approach. Each store was just a copy of the one before.
"We just stopped figuring out how to make things modern and relevant," says Ken Koziol, VP of Innovation.
Inevitably, stock prices dropped and public opinion waned. The golden arches just didn't have the same kind of oomph they had before.
In response, the Mcdonald's executives rolled out its "Plan to Win" growth strategy - a strategy pillared on menu innovation, store renovation, and an upgrade of the ordering experience.
So how exactly do you renovate a store and upgrade a customer experience?
It all starts with design.
Global Design Revamp
The design revival actually began in France in the early 2000's, when the Chief Brand and Strategy Officer for McDonald's Europe, Pierre Woreczek, realized the "carnival" look of the restaurant was just not appealing to the European population despite the number of stores that were opening. So, enlisting one of France's leading designers, the first McDonald's underwent a massive design change that reflected the direction in which the entire company would soon follow globally.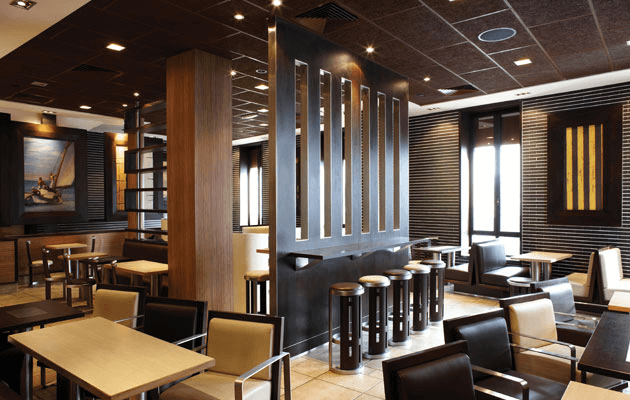 PhotoCredit: McdPressOffice.eu
And sure enough, within four years the company's sales had increased from $7.1 billion to $9.3 billion, with stock prices rising over 473%. The Plan to Win had been a resounding success so far.
After 60 years, McDonald's has finally grown up. Out with the old, in with the new.


"We've moved away from a cafeteria feel to a more comfortable and, in some ways, more intimate restaurant," said Max Carmona, McDonald's senior director of U.S. restaurant design.
But the design revamp didn't stop there. Modernizing the chain meant embracing new technology that would make the customer journey easier and more appealing - all the way from from first look to first bite.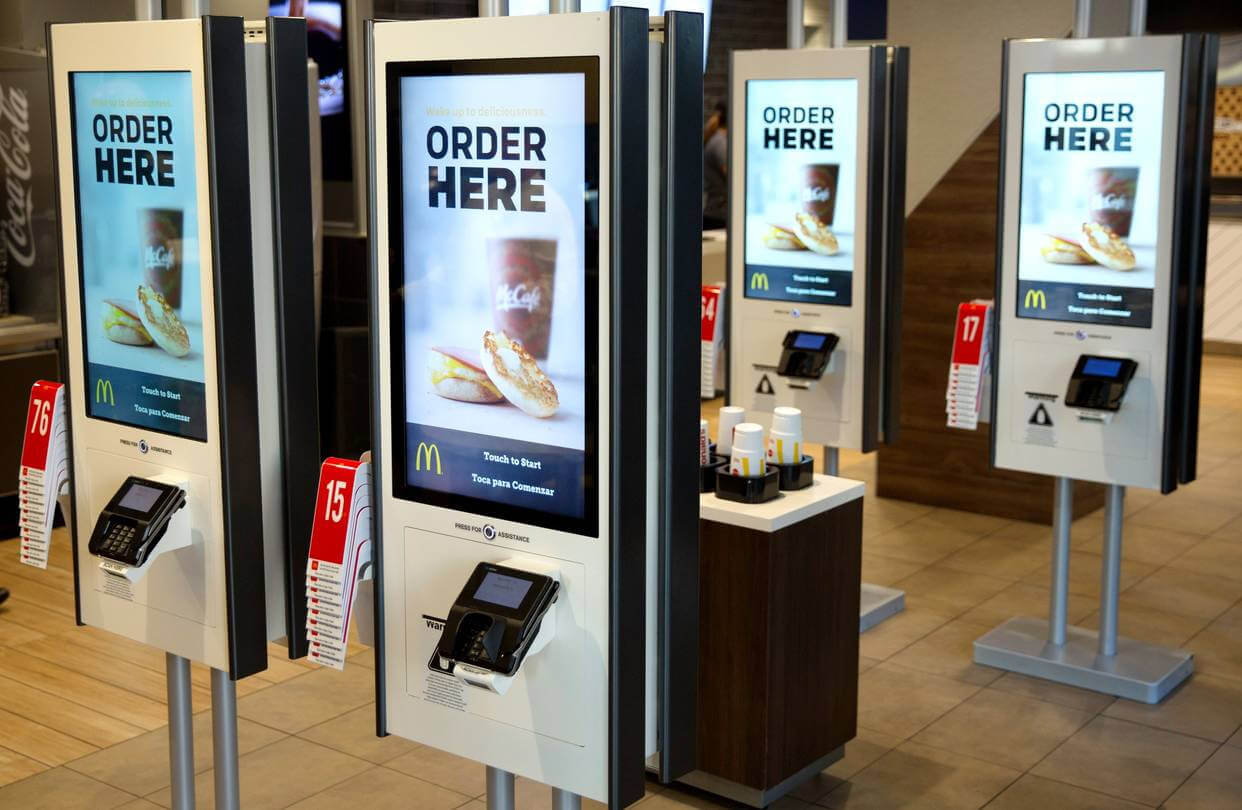 Photo Cred: Wall Street Journal
Everyone knows the worst part about fast food are the lines that make it not-fast. Even worse? Waiting in line forever and then not receiving the order you wanted.
To tackle these issues head-on while also remodeling their overall look, McDonald's introduced some super snazzy touch-screen self-service kiosks.
"People eat with their eyes first," says president and COO Don Thompson. "If you have a restaurant that is appealing, contemporary, and relevant both from the street and interior, the food tastes better."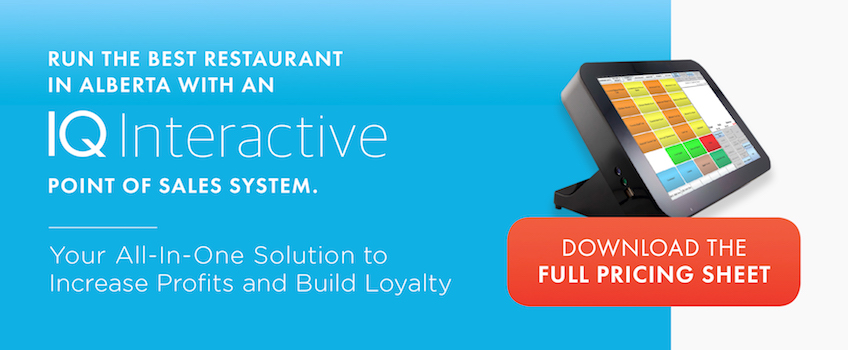 While testing the prototype of the self-service kiosk, a mother and son went through the ordering process from beginning to end. Upon introduction, the child immediately began interacting with the screen as if it was a video game. Meanwhile, the mother was enthralled with idea of being able to see and choose exactly what she wanted.
Allowing customers to have their ordering decisions at their fingertips empowers them.
The Future of Restaurant Business: Adapt or Perish
Today, the idea that good design is on par with good food and good service is becoming a gospel rule for quick service restaurant chains. McDonald's isn't alone in its remodelling plans. Wendy's and Burger King are riding hard on its heels to roll out new looks in the next year as well. The Wendy's Corporation has already committed $225 million this year to remodel 50 of its stores.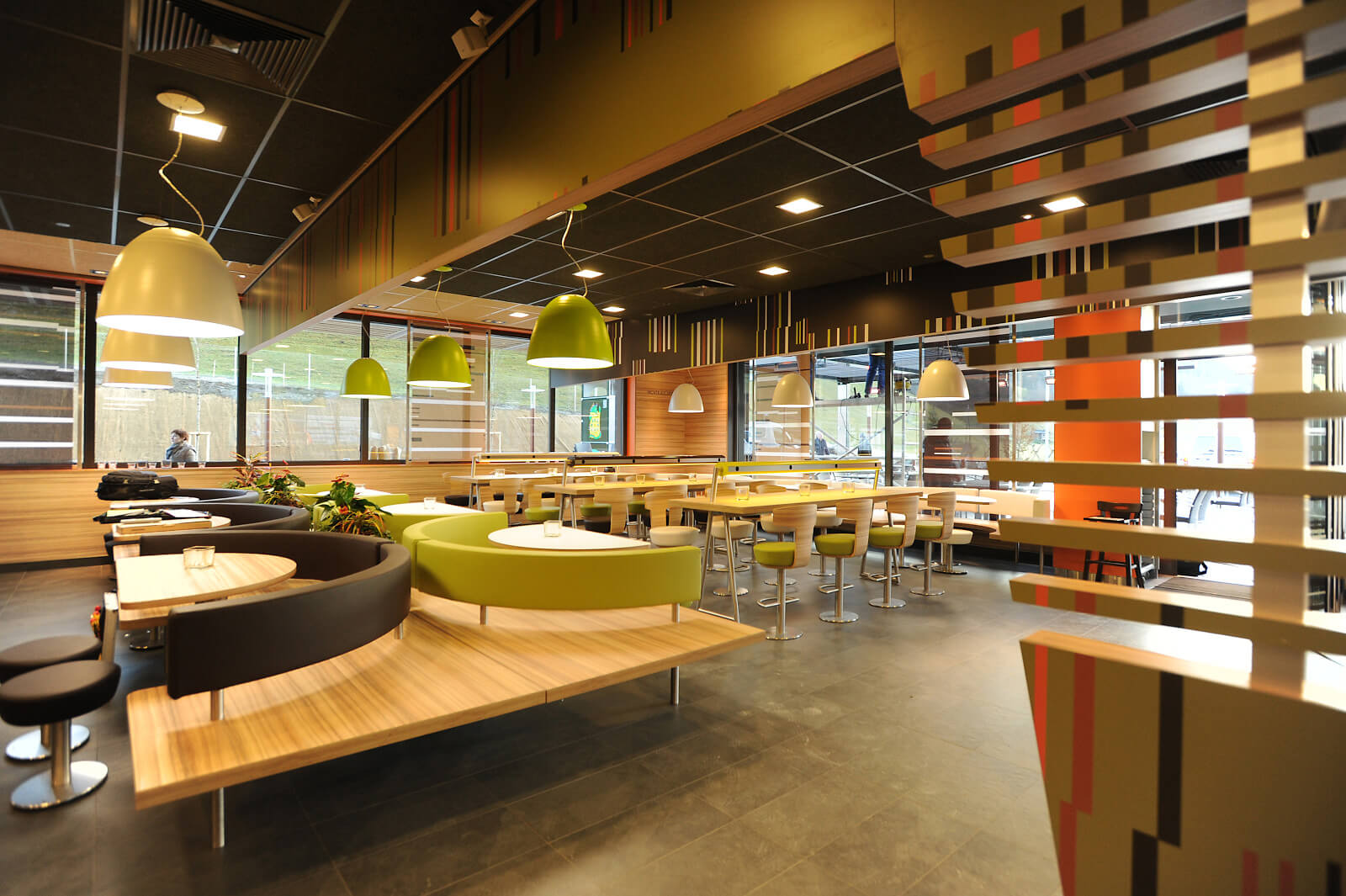 Photo Credit: Ceveta.com
The changing wave of global markets mean that there is a big shifts in demographics internationally. The generation that grew up eating fast-food is now middle-aged and prefers higher-quality, healthier food options and better service.
Similarly, the growing Millennial generation that more or less lives online expects modern vibes and service at the speed of their internet connection.
In a recent study, the Dodgers Stadium concession stands showed that a shift from traditional POS systems to new self-service kiosks appeared, average order size increased by 20%! Aside from making it easier and faster to order, self-ordering also allows restaurants to better organize their cash flow and ingredient inventories.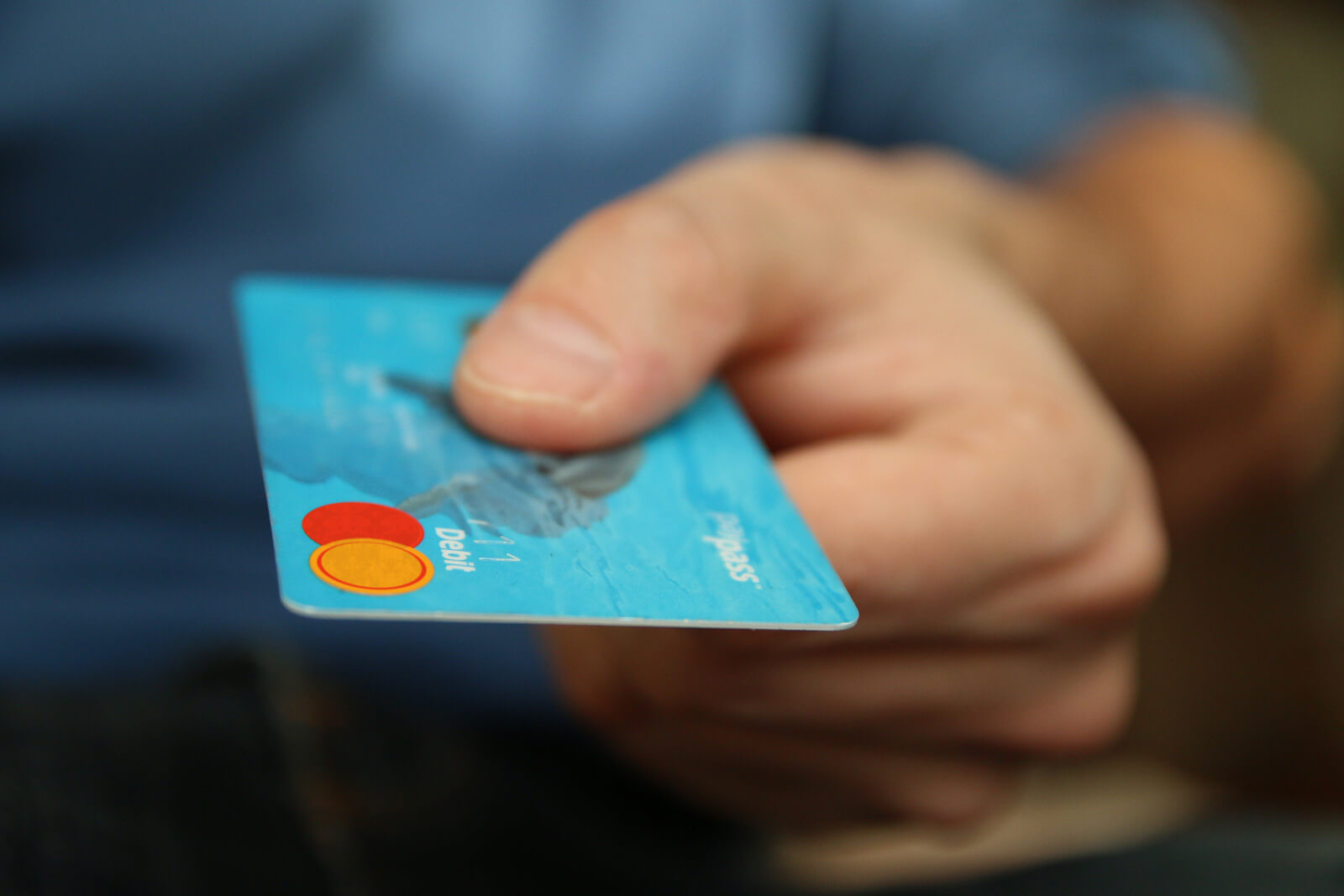 It's a simple story of adapt or go extinct. Ultimately, as time has proven, anything that increases customer satisfaction along with operational efficiency will witness rapid growth.


Will your business ride the digital wave or be left behind?


IQ Interactive is Western Canada's leading point of sale and digital signage provider. IQ Interactive's innovative and intuitive product suite is combined with a dedicated team to help deliver products that are designed to function in your unique business environment.

IQ offers self-service solutions for:


Franchises and Independent restaurants

Cafeterias

Lodges and Hotels

Large franchises

Worksites and camps
Remember, your automated displays are more than just point-of-sale registers. They are marketing representatives of your brand. They are the face of your restaurant.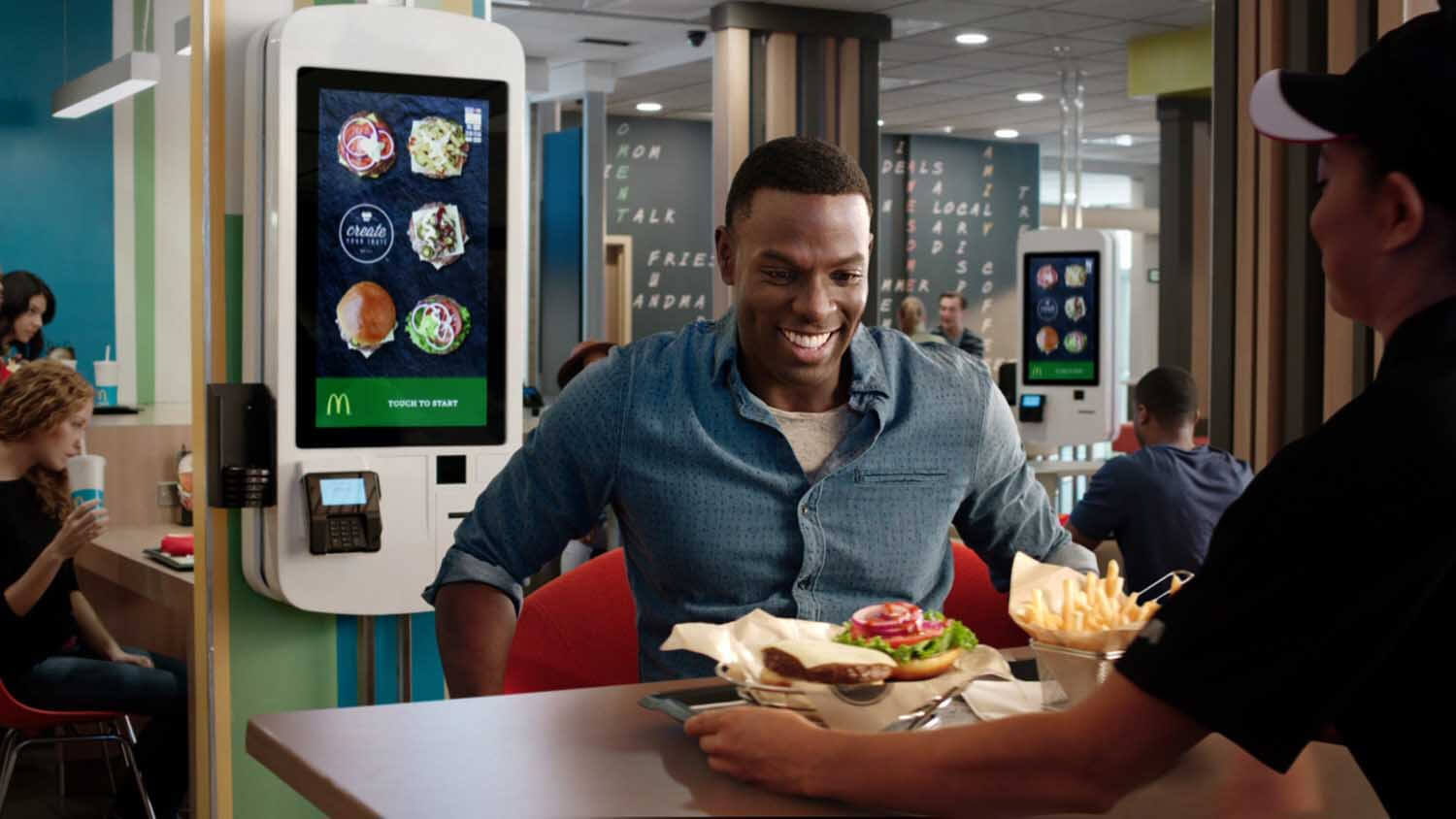 Merely having touch-based interactive kiosks shows your customers that you are at the forefront of the restaurant industry and that you value their customer experience more than anything else.