IQ Interactive deploys 9 Display Video Wall at the Calgary Telus Convention Centre!
IQ's Interactive Signage Team, successfully deploys 9 screen video wall system at the Calgary Telus Convention Centre. The Video Wall array consists of a 3x3 display utilizing the latest zero bezel video wall panels from LG Electronics!
This 3x3 Video wall can display up to 4k Video resolution, and is designed to be utilized as 1 large display or multiple smaller displays. Our Video Wall Software gives users the flexibility to display: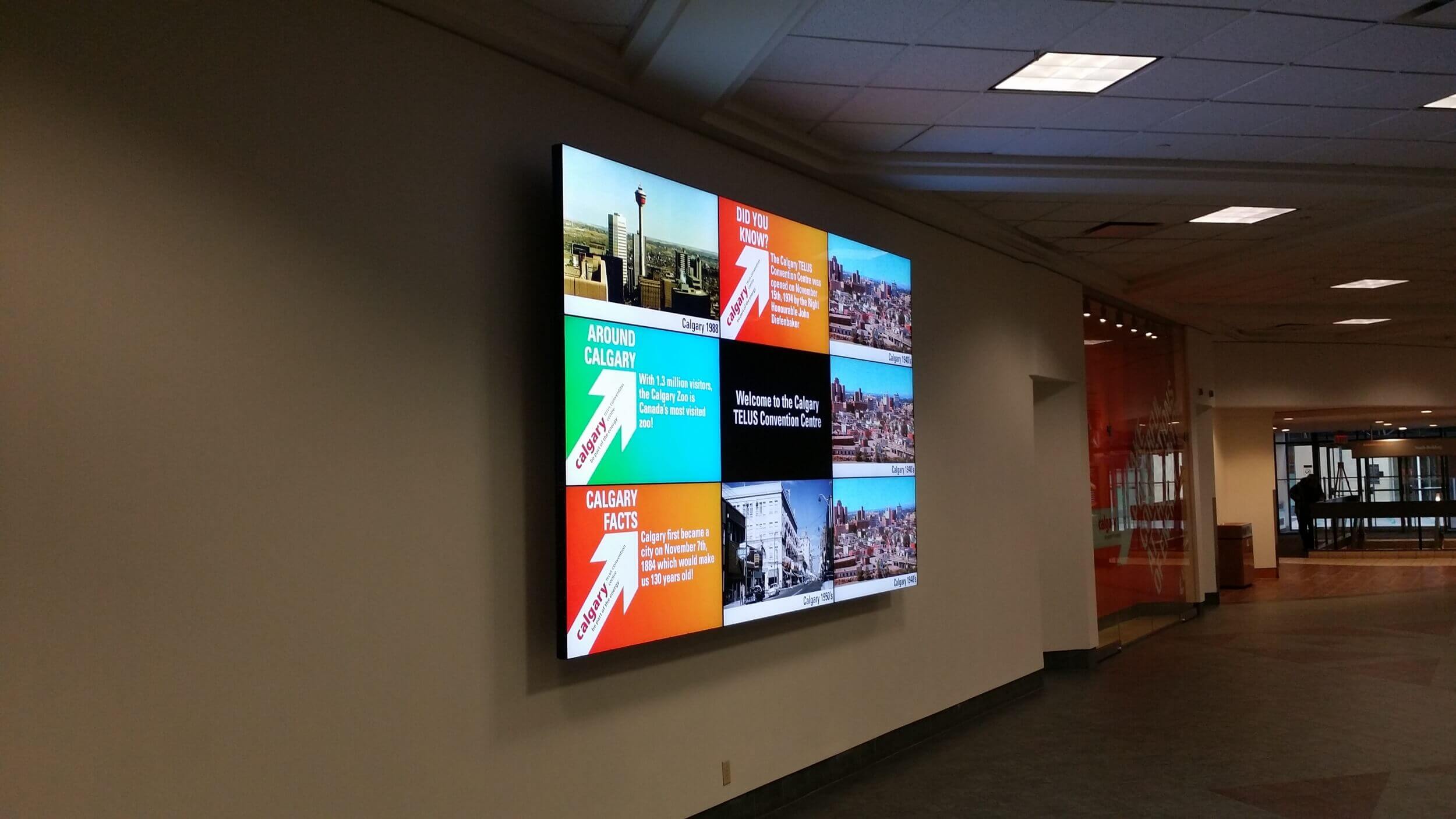 Picture in Picture
Live Video Streams
Scheduled Content
Web Cam Integration
IQ Interactive specializes in Digital Sigange Systems, our software and non propietary hardware combination allows us to deploy a wide range of video wall arrays up to 16x16! Contact us today for your next Video Wall project, our Team of Video Wall designers and engineers can help you realize your vision and deploy a dynamic and future proof video wall system.
To contact IQ Interactive click here
Or reach us directly at
1-866-621-0516